COLPOFIX® IS AN INNOVATIVE VAGINAL SPRAY GEL
Colpofix® is a vaginal spray gel indicated for the prevention and treatment of cervical lesions caused by the human papillomavirus (HPV).
It has been a success in its country of origin, Italy, and is already present in several other European markets.
Colpofix® is one of our most promising products and was awarded by the Excellence in Pharma: Highly commended 2020 prize in the Finished Formulation category at CPhI Worldwide 2020, the largest and most prestigious pharmaceutical event in the world.
HPV is the most common sexually transmitted infection in the world, and the most virulent genotypes may cause cervical lesions to develop, which are implicated in cervical cancer.
The main components of Colpofix® are polycarbophil and carboxymethyl beta-glucan. It has been evaluated through 4 studies involving more than 2,000 patients, in which it demonstrated both clinical efficacy and a very high safety profile.
COLPOFIX® INNOVATIVE VAGINAL SPRAY GEL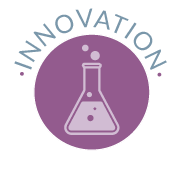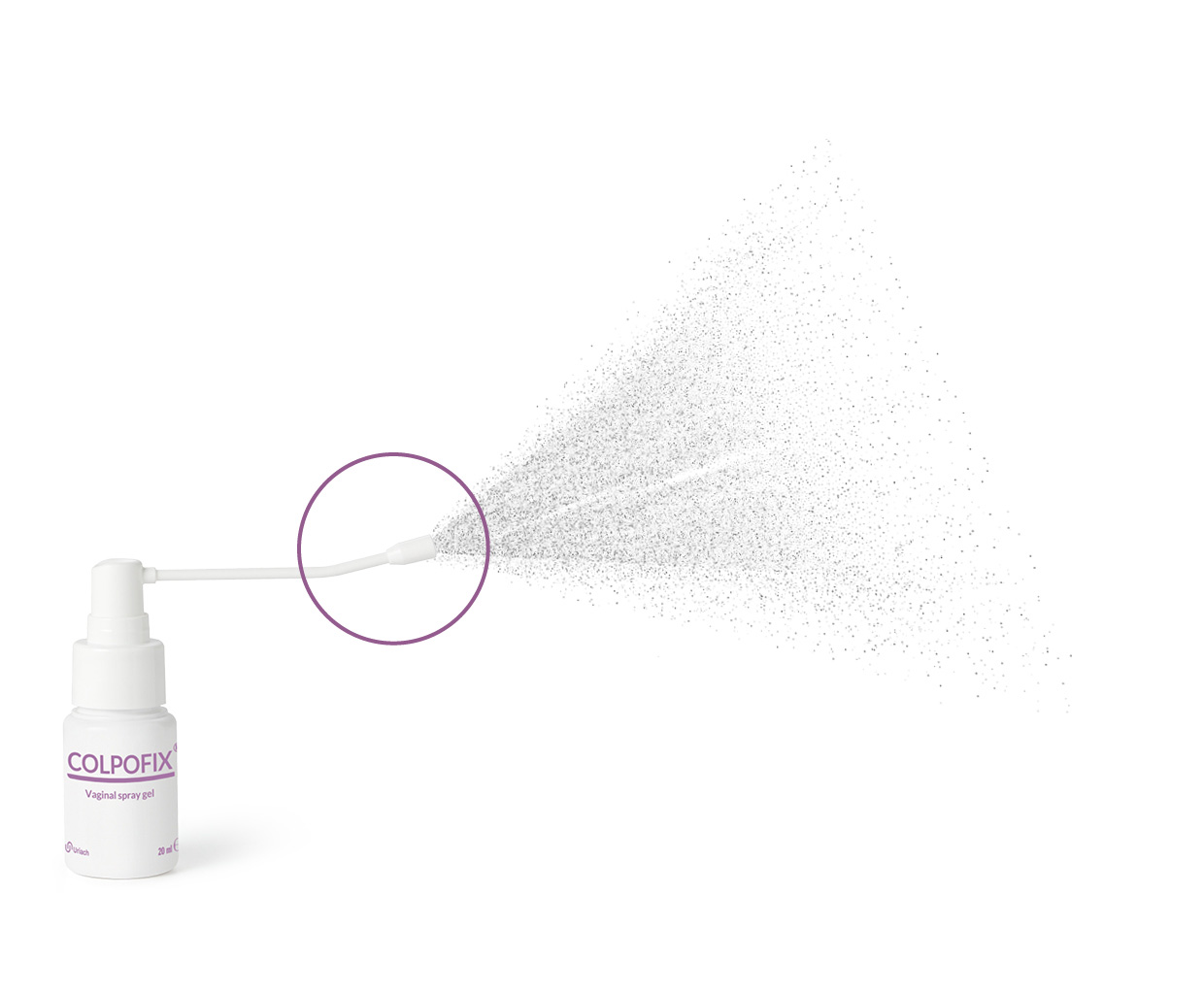 THE EXCLUSIVE ERGONOMIC CANNULA
allows the cervix to be reached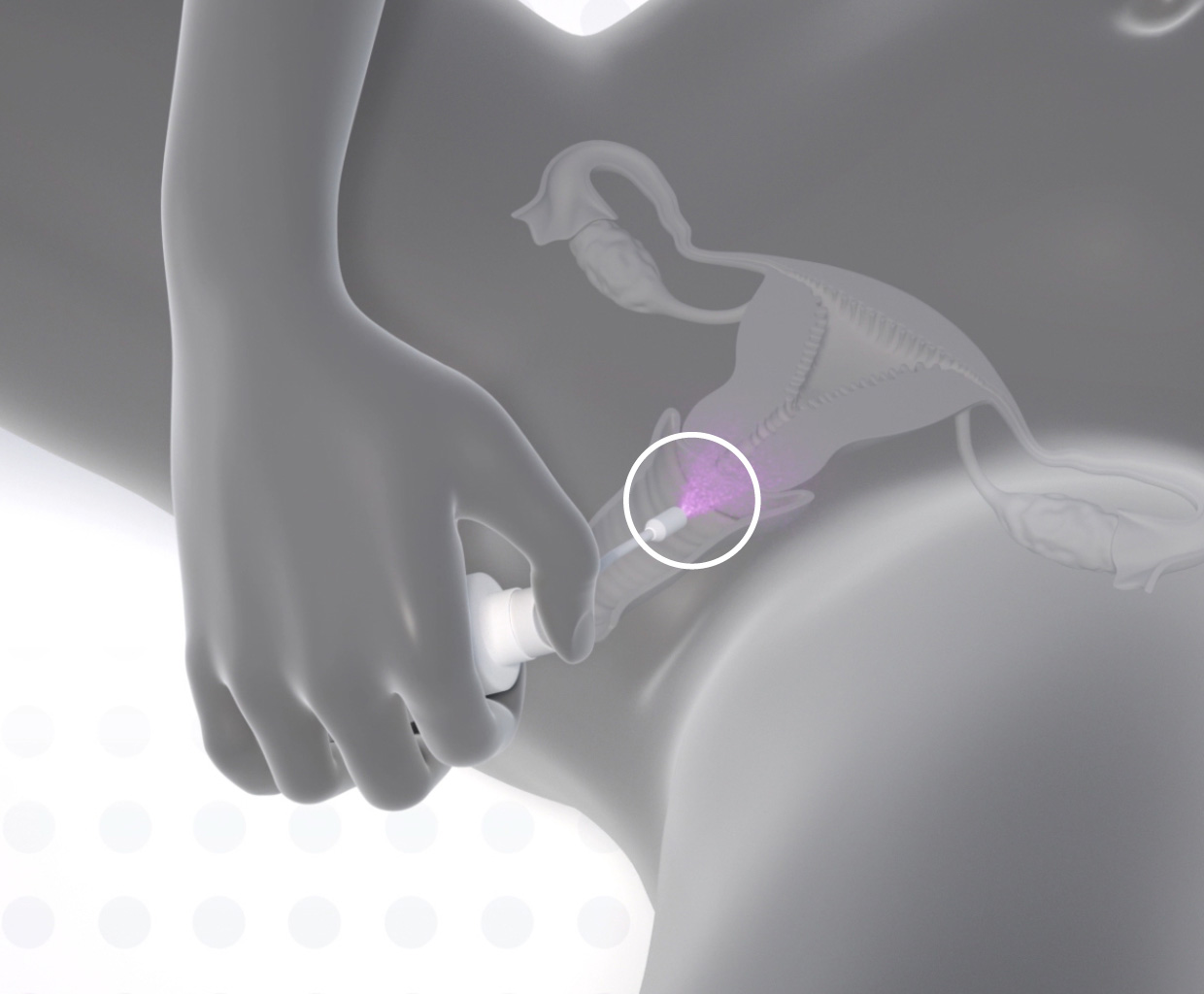 MAXIMUM UNIFORM DISTRIBUTION OF GEL
over the cervical-vaginal mucous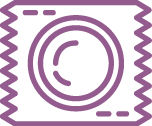 Colpofix® is totally compatible with natural rubber latex condoms
Composition and mode of action
COMPLEMENTARY EFFECT OF ITS COMPONENTS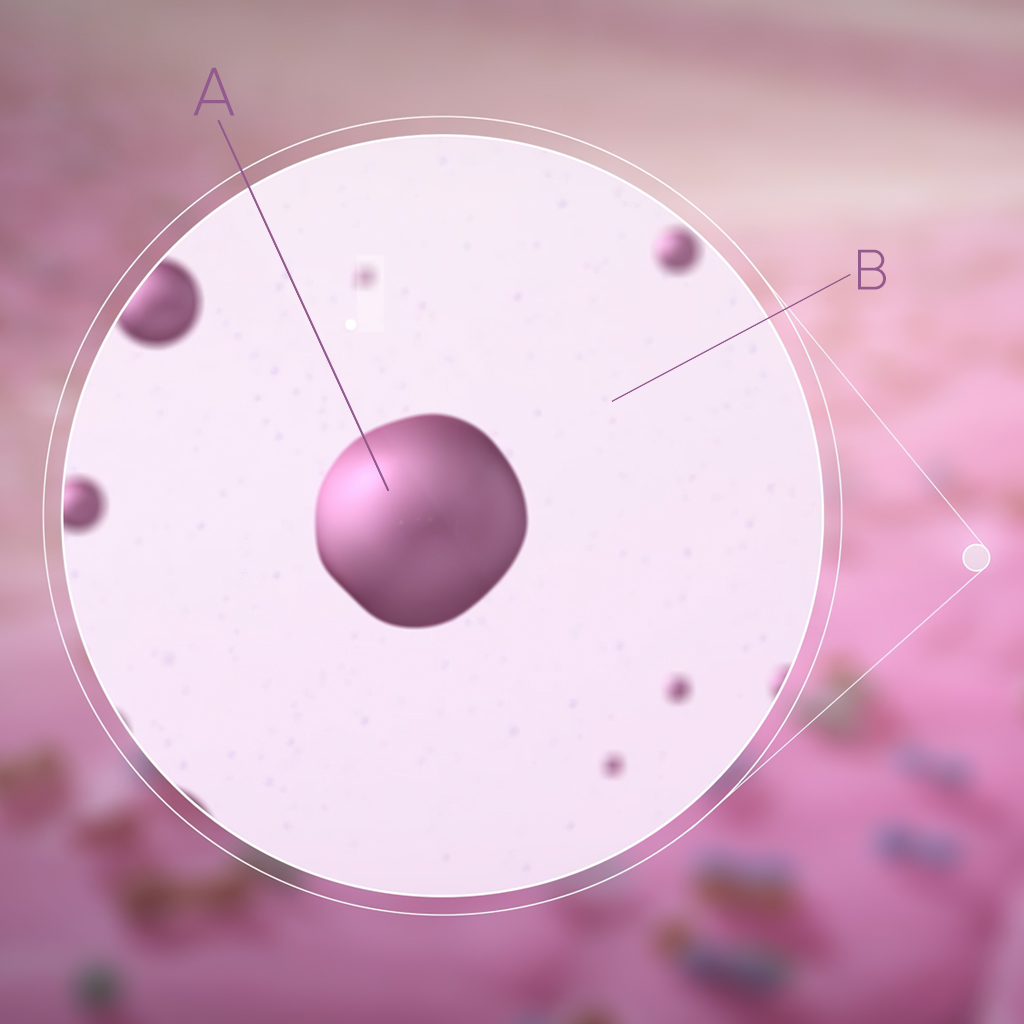 The biofilm formed by polycarbophil allows for the bioadhesion of carboxymethyl beta-glucan to the cervical tissue, ensuring its distribution and increasing the contact time, which in turn allows for the prolonged action of its effects.
A) Carboxymethyl beta-glucan
B) Polycarbophil
CARBOXYMETHYL BETA-GLUCAN